Posted by:
Moderator
Date: April 24, 2012 02:34PM
Well, I'm packing right now for the Mitty. My flight leaves early tomorrow morning.
Are any of you guys coming? Speak up now!
The Roadmaster and I will be there all four days. I'm registered as "Crew" for Craig and Derek Chima, but I'll actually be camping in the paddock each night down the row from them... with MGB GT V8 racer Jerry Richards. I think the car show that's at and around the Classic Motorsports tent is really only Saturday (maybe Sunday too?) One benefit of the Crew pass is that it means I'll be able to park the Roadmaster in the paddock when the car show isn't going on, keep an eye on it at night, etc., etc. - and besides, at a vintage race the paddock is the best place for spectators to be all weekend. Look for us there!
Just for reference... in the paddock, Roadmaster is likely to be parked near these beasts:
Craig's Lotus Seven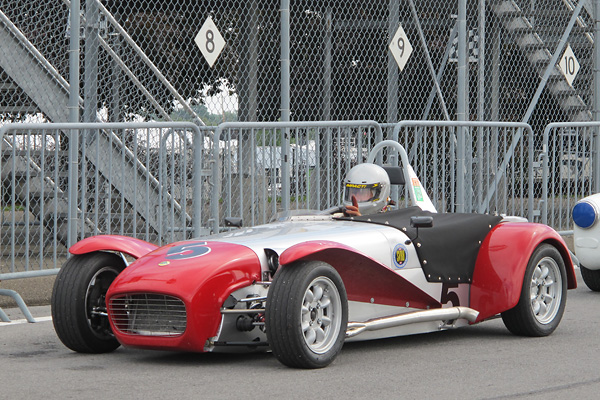 Jerry's MGB GT V8
(and that white trailer in the background... that's my room.)