Posted by:
Moderator
Date: December 04, 2008 01:42PM
This year, almost everyone who attended the BritishV8 meet in Wisconsin screwed-up and failed to stay over for a weekend of awesome racing action at Road America. So, you missed seeing an MGB GT V8 gobble-up Porsche's...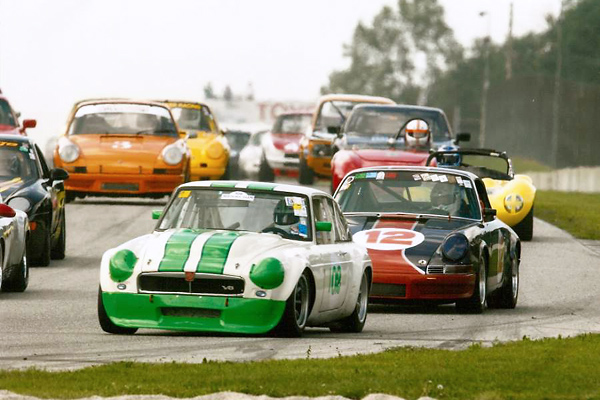 And you missed hearing a couple dozen 60's-vintage Can-Am cars roar around America's fastest road-racing venue: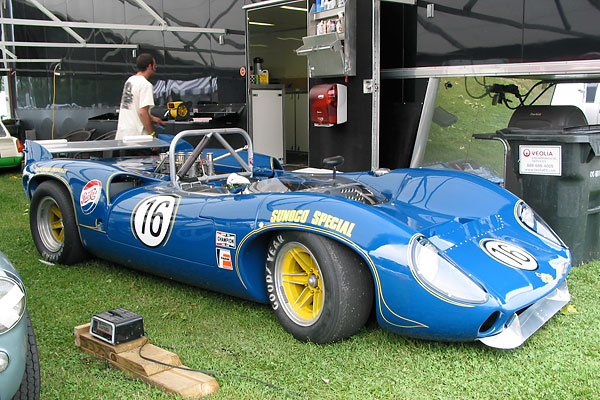 ( now THIS is what I call a "British V8"... a Chevy-powered Lola T70 )
BritishV8 2009 is similarly schduled back-to-back with a fantastic vintage racing event at a premier racetrack:
The Heacock Classic Gold Cup Historic Races
(June 5-7 at "VIR", near Danville VA)
It's too soon to be sure, but most likely there will be at least
THREE
MGB GT V8's racing this year. I've also heard a rumor that this race weekend has been named by "MGVR" (MG Vintage Racers) as their annual focus event... if so, that will guarantee an especially high level of participation by MG cars.
Don't miss it!
If you're making plans to attend BritishV8 2009, why not schedule an extra day or two for the races?