Posted by:
Moderator
Date: October 15, 2009 12:55PM
We met Mike and saw his wonderful little truck at V.I.R. in June, and invited him down to join us at the BritishV8 Meet in Durham. I took photos when we visited with him there. Now Mike's given us a write-up to go with the photos. (He's also gave us some in-process shots of the project.)
Check it out!
Mike Pugh's 1959 Ford Thames Panel Truck with BMW 2002 Mechanicals
(54 photos!)
Some of my personal favorite things about this conversion are the final weight (just 1500lbs), the IRS, and the comfy Recaro seats - not to mention the craftsmanship.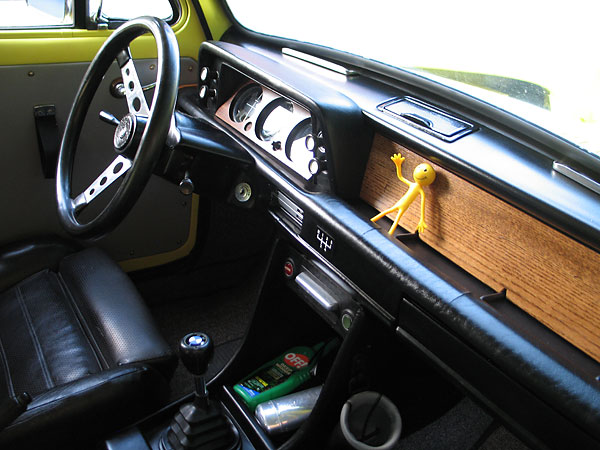 One other cool detail: the rear ~5/6ths of the inner fenders are BMW but the front ~5" are Ford, and by lucky coincidence both original vehicles used similar embossments - same width, same depth, and even parallel. Neat!