Posted by:
jellison
Date: August 20, 2010 09:44AM
Slow. This is the only spec (as of mid 2009 change) / look a Griff has to run now if running in wide body format. This was taken from last years SPA 6.
Mine is running the older style arches but on a 200 shell instead of a 400. Mine is close to the older fia spec but with the 200 shape which the fia strangely will not allow to run with wide body as none were ever found (pictures) or detailed / documented as running pre 66 (which is crazy as all 200's were out before all 400). I was not about to chuck my bonnet and tub away and get a 400 one (as there would be not much left of the original car), many fia races have nothing orf the original car - just the foil and many not even that (HTP Papers you can just build a clone).
I lost patience with the crap that goes with fia, (and don't have the cash to run with the millionaires anyway) so have built mine with the original tub (but wide arches) and crazy full house 302 based lump (just got the dyno numbers on it - hohoho!), new chassis (10 years old now but never used), sticky but not wide modern rubber (not low profile though - just 225/60x15) and with modern front brakes (car has been laid up off the road for probably 35 of it 45 years)!
Old style pre 2009 allowed shape (mine will be like this).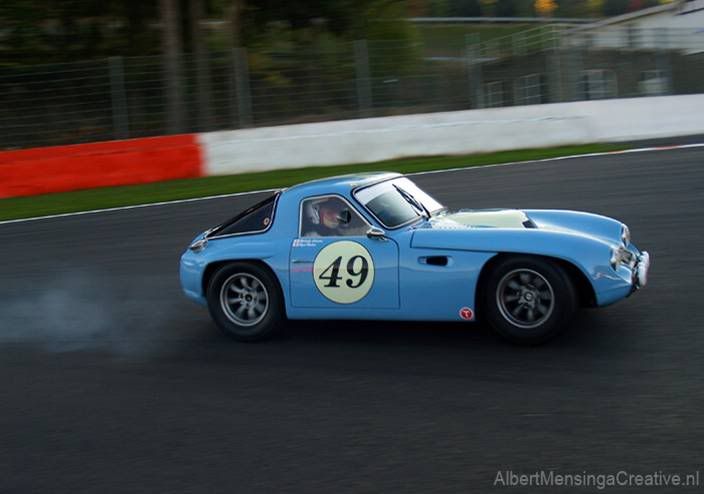 They did allow wide 200, but they (the fia) are so fickle and want as few Griffs out taking it to the Jags and Cobra's, etc as they can wittle down!
Wide 200 (when the fia allowed it!!)