Posted by:
Moderator
Date: September 25, 2008 01:00PM
Another batch of photos from Colorado Conclave 2008...
Check out this awesome car:
Bob Burge's 1976 Jaguar XJ12 with Chevrolet Big Block V8 (454cid)
(14 photos)
here's a preview: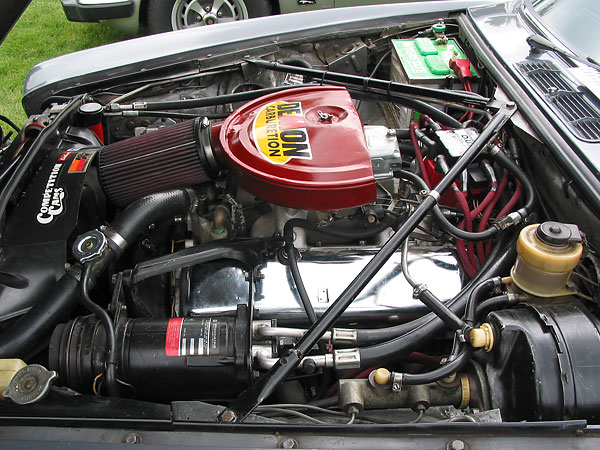 I really enjoyed talking to Bob, and hearing about earlier Jaguar engine swaps that he did way "back in the day"... As I understood him, Bob put high-performance American V8's in an an XK120 and in an XKE back when those cars were still relatively easy to come by. That would make a very interesting story for a future edition of British V8 Magazine! I can already hear the prissy purists groaning, but really nice hot-rods are made from really nice parts.