Posted by:
Moderator
Date: January 05, 2009 12:11PM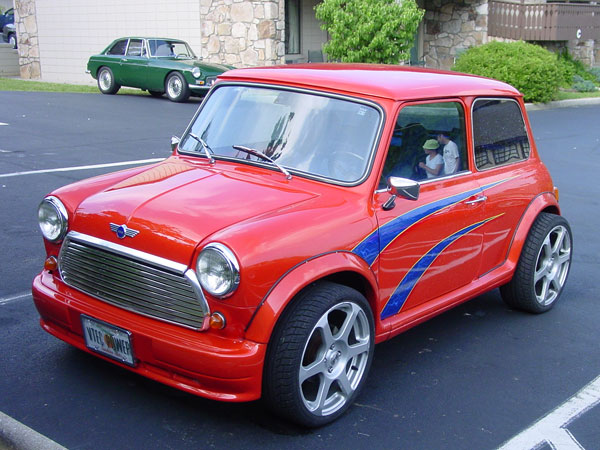 There must be thousands of Mini engine swaps out there!
We've only got one in our photo gallery:
Mark Heller's Acura Type-R 1.8L VTEC Powered '74 Austin Mini
(Sadly, it's owner Mark didn't know much about the technical details of the engine installation. He only owned the car briefly... and I messed up when I had the chance and failed to take the car apart to get properly detailed photos;)
(Check it out! That's Max and Emily in the reflection, and "Aunt Bea" in the background. Cool photo, eh?)
So, anybody around here know much about the subject? I'd like to add a few good "How It Was Done" articles for Mini engine swaps... and I'd be delighted to publish an authoritative "How To" article on the subject. Can you "volunteer" a friend for the job?
Brian? Are you reading this?