And now for something completely different... (Marcos Mantula)

Posted by:
Moderator
Date: July 02, 2009 02:14PM
The newest addition to our photo gallery is
Mike Sullivan's Marcos V8
. (23 photos)
As Mike explained it to me, this particular car was originally built with a Volvo 3.0L inline six, but it was converted to Rover 3.5L V8 power under Marcos supervision at a dealership in California in December 1985. It was used as a factory demonstrator for the new V8-powered model Marcos was introducing at that time, the "Mantula". (Previous Marcos production models used four or six cylinder engines.)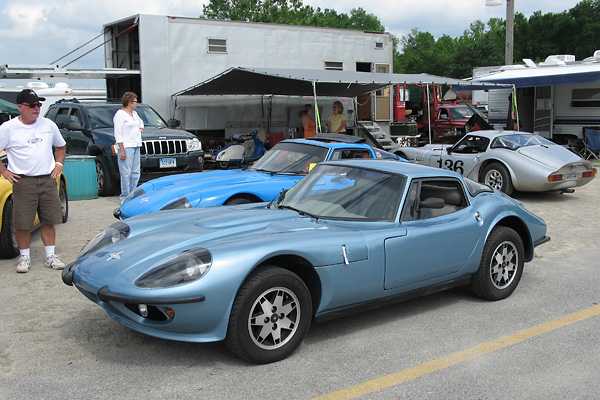 Check out the rear suspension on this car! It's a "four link" (plus Panhard rod), but interestingly the links run rearward to mounts near the back bumper. Have you ever seen that before?