New HIWD: John Walsh's Triumph TR7 V6 w. Huffaker...

Posted by:
Moderator
Date: January 27, 2013 12:13PM
body kit!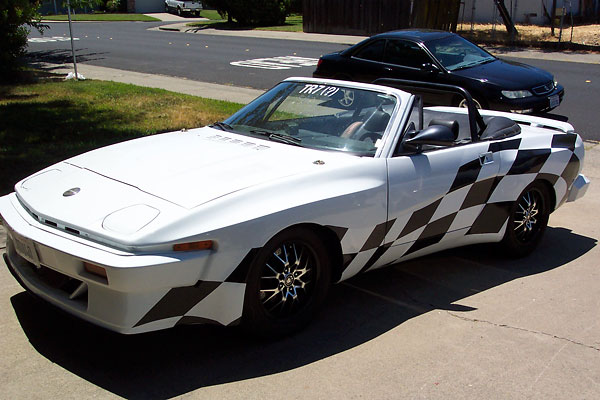 I expect this TR7 turns a lot of heads!
TR7 roadsters were relatively rare compared to TR7 coupes (~1 of 5), and now they're all scarce. This TR7's paintjob reminds me of the camouflage OEM's put on prototypes to obscure body features. In fact, you can hardly see the characteristic cut of the TR7's door panel. In combination with handsome Huffaker racecar bodywork, I bet very few people recognize this car as a Triumph TR7 when it passes them. And with a 3.8L V6, it passes...
See more here:
John Walsh's 1981 Triumph TR7 with Buick 231cid (3.8L) V6 Engine