Posted by:
Moderator
Date: January 22, 2014 01:23PM
Al Gary chose the supercharged version of Chevy's Ecotec LSJ engine for his 1971 Triumph TR-6.
At the rear wheels, he's getting 219 horsepower and 213 foot-pounds of very usable torque from a lightweight little engine that fits neatly, looks sharp, delivers great fuel economy, and meets modern emission standards. Very, very nice!
Have a look, and let us hear your comments!
Albert Gary's '71 TR-6 with Chevy Ecotec LSJ Supercharged Engine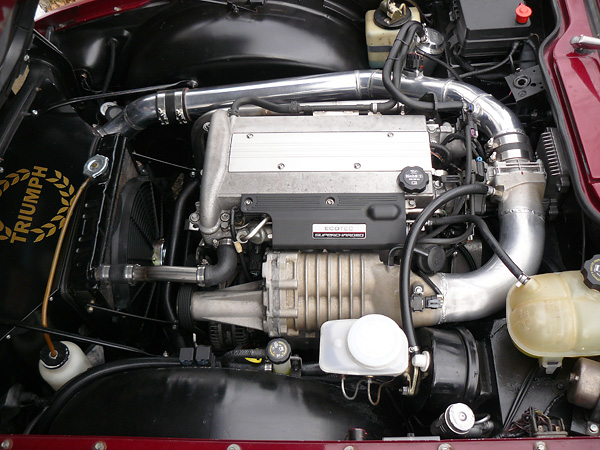 This article brought to you by: