Posted by:
HealeyRick
Date: May 08, 2013 03:45PM
One of the last things I did before putting the Healey [
forum.britishv8.org
] away last winter was to try to address the cooling issues. Despite fitting a 14" Maradyne electric fan as a pusher, it still wasn't getting the job done. The car was running hot and was even worse in traffic. So I built a shroud out of a discarded cookie baking pan, attached the Maradyne as a puller, and leaned the radiator back so the rear of the fan could motor could pass under the water pump pulley and hoped for the best: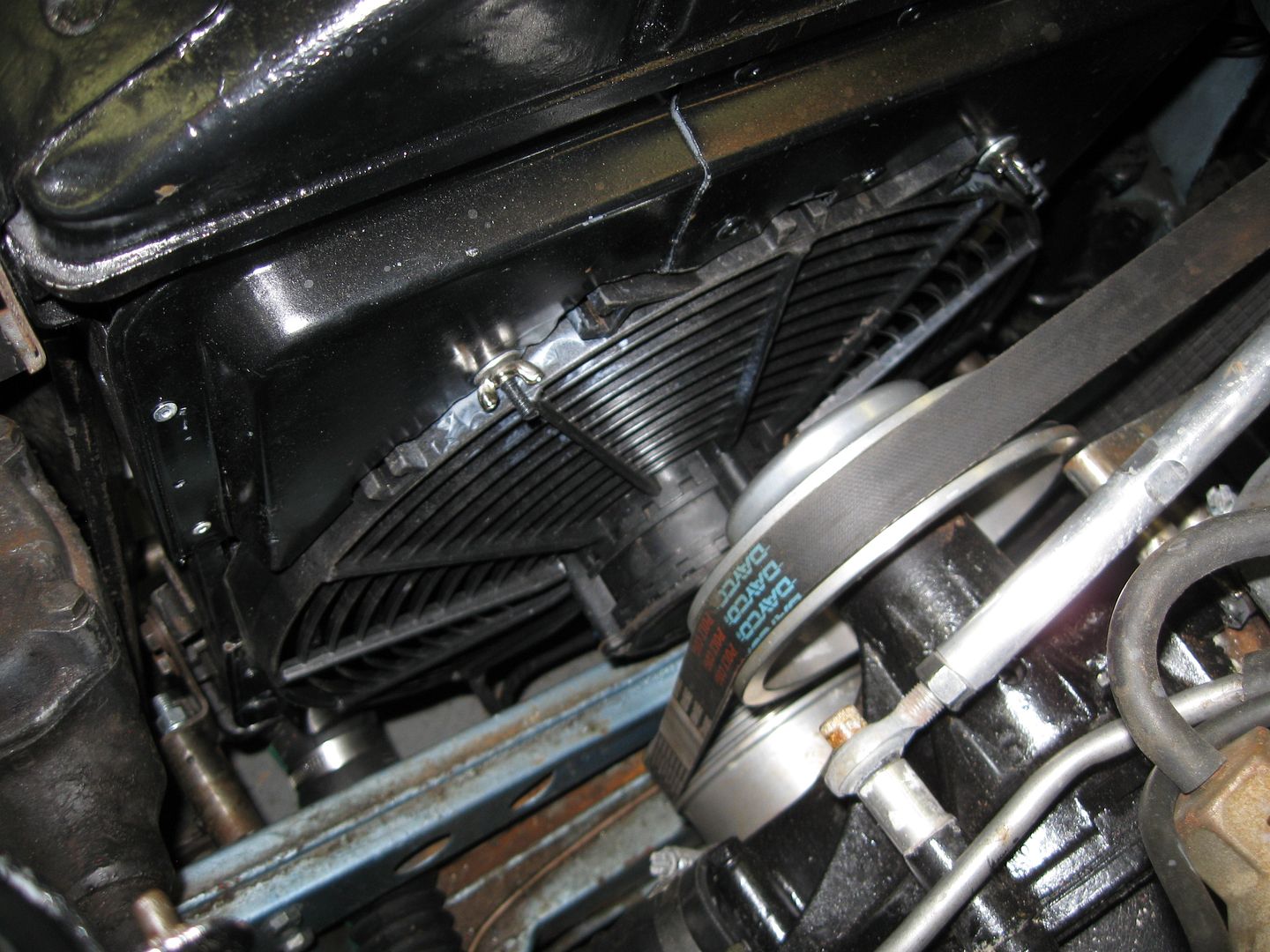 I finally got to try it out yesterday and to my dismay found it was running even hotter. Limped it home, raised the bonnet and watched the fan whirring away. But I didn't feel any air movement under the hood. Took a piece of paper and put it near the fan in the engine compartment and it was sucked toward the fan. Hmmm. Took the paper and held it against the grille and it blew straight forward. I had engineered a perfect system for passing engine heat through the radiator. Even though I flipped the fan over properly to change it from a pusher to a puller and thought I had wired it correctly ... apparently I didn't. Embarrassing thing is I had the exact same problem when I installed it as a pusher last year. Reversed the leads on the fan motor and it was now operating correctly. After two days of driving it around, my water temp hasn't gone over 200 degrees. I'm cautiously optimistic.
Edited 1 time(s). Last edit at 05/08/2013 03:49PM by HealeyRick.