Posted by:
Moderator
Date: June 20, 2013 01:54AM
Welcome the BritishV8, James!
In the gallery you'll also find a
Sprite with a BMW M10 four-cylinder engine
. IMHO, if you can find one, the four cylinder is a more appropriate choice. The potential for upgrades is enormous because those little engines were used in lots of "real" racecars, including championship winning Formula Two cars.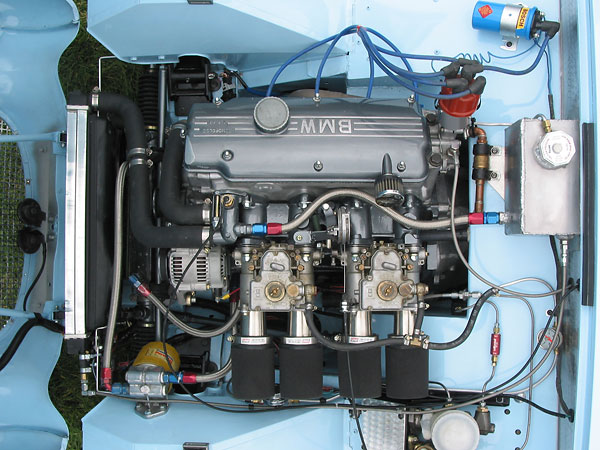 The initial cost of the engine/transmission is one consideration, but the cost of subsequent parts (e.g. replacement clutch disc and pressure plate) will soon overshadow that expense. You might want to make lists of the parts you'll need, add columns of likely prices, and see how the two conversions compare. I expect the BMW swap will cost much more in the end, but you may decide the difference is "worth it".