Posted by:
HealeyRick
Date: May 05, 2015 06:09PM
Welcome to the Nasty Boys!
That sounds very healthy, Janelle. Looks like it's going to be a fun ride. Enjoy. That footbox is indeed tight. Mine is not that bad, and I've got a clutch pedal to deal with: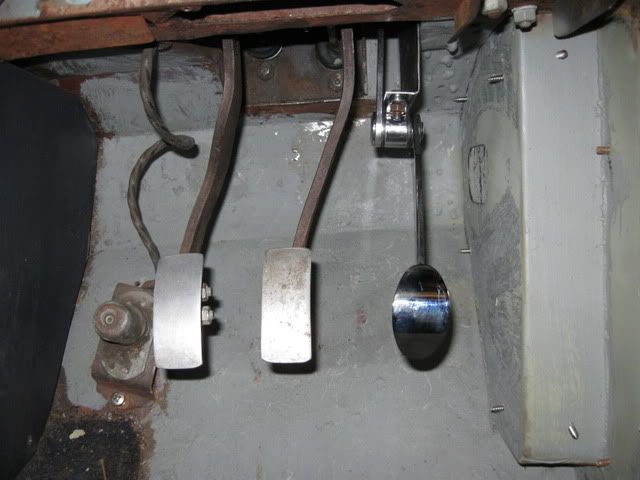 One bit of advice. The chrome spears on the front fenders are on backwards. The pointy end goes toward the front. Just flip them side to side. If they've been there awhile the nuts can seize up and snap off the studs when you try to remove, so shoot them with some PB Blaster and let them soak for a day before you try to remove.
Here's how they look properly installed.
The Nasty Boys publish a monthly newsletter, called "The Wheelspinner" Contact Russ Keep to join up. (I pm'ed his email to you)