Posted by:
Moderator
Date: June 10, 2017 01:36AM
Wow. It's been awhile already!
I ended up trimming # 1, 2, 7, and 8 to equalize volume as mentioned earlier in this thread:
Quote:

Thus, if I trim trumpets to equalize volume, the four in the middle will end up ~25mm longer than the ones for cylinders #2 and #7 and ~50mm longer than the ones for cylinders #1 and #8.
Here's a snapshot with the lid off, after trimming. I left the middle four 100mm long. You can see here that we milled the bottom side of the lid to get more clearance above them.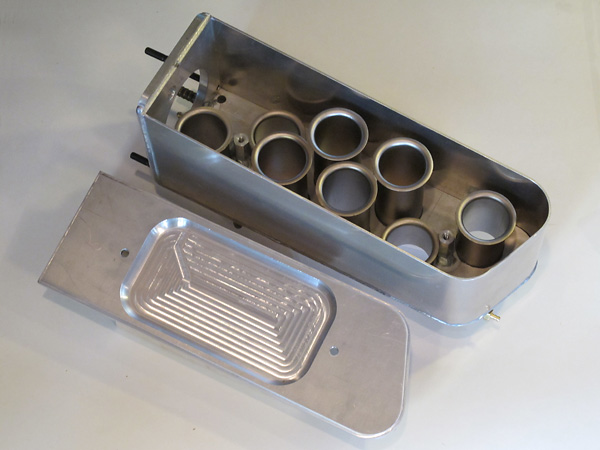 Re: manifold tracts... I may have knocked off a little casting flash. My heads aren't ported either. Perhaps one day I'll "flow" the whole system (or have it done.) Bigger/better exhaust headers sit higher on my to-do list.
Thank you for your interest!