Posted by:
Moderator
Date: September 04, 2022 03:43PM
Hey Richard. Welcome back!
That's definitely a "metric" pump.
I don't recall the bolts for the oil pump being stepped or otherwise special... except I think I recall them having socket (Allen) heads. Right?
Since the mounting holes on your original V8 front cover were apparently drilled-through and tapped (from the factory), leaks can happen. Putting sealant on bolt threads seems like a bandaid solution to me. Might work.
Swapping to a later generation front cover seems like a better idea. The Buick V6 version of the front cover had blind holes in those locations. If you're willing to stomach the cost and inconvenience of changing front covers, there are other big advantages, such as losing the rope seal at the crank pulley (in favor of a silicone seal). I expect you can probably still buy V6 covers brand new. I posted a link on this forum several years ago. One downside is the timing marks on your front cover won't be aligned. (If you use a dial-back timing light, this isn't a big deal.) Here's what the V6 front cover looks like at the oil pump interface, installed: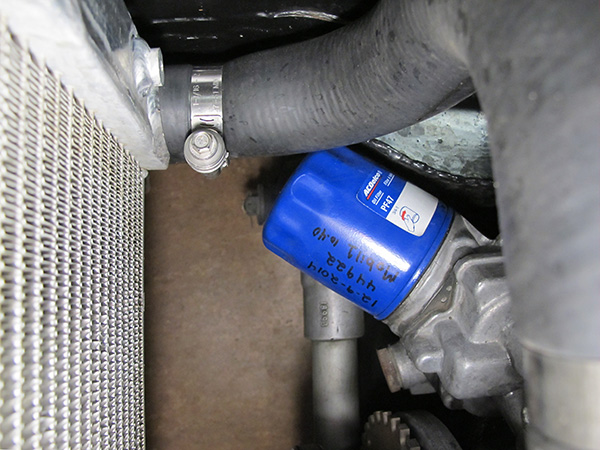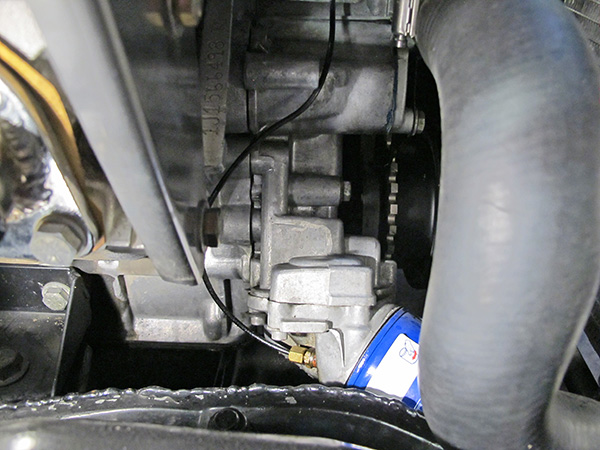 Edited 1 time(s). Last edit at 09/04/2022 03:48PM by Moderator.