Posted by:
Moderator
Date: April 03, 2012 03:18PM
Larry, if you locate this device's axle connection off center, doesn't it necessarily move the rear suspension's roll center to the side too?
I've seen a variety of similar devices on a number of vintage race cars. Just for contemplation, here's a snapshot of one of them.
(Jerry Richards' #40 MGB GT V8)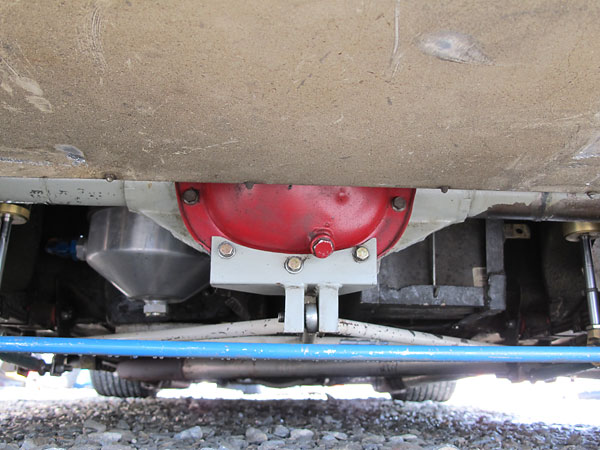 (note: the blue rod in the foreground is a Fab-Tek adjustable anti-sway bar. If you look very carefully, you can just see that Jerry also has trailing links outboard, underneath his leafsprings, although the A-shaped device fight's spring wind-up and pinion angle change to some extent.)
Edited 1 time(s). Last edit at 02/02/2017 10:32AM by MGBV8.