Posted by:
HealeyRick
Date: November 14, 2010 06:07PM
I was looking to replace the asbestos heat shielding under the Healey floor with something a little more modern. Curtis has a good article on building your own shields here: [
www.britishv8.org
] but I noticed this on Dave Berheimer's Bugeye RX build:
It's an embossed aluminum sheet bonded to a fiberglass composite insulation. It's self adhesive and only 3/16" thick. What's nice is I could insulate the outside of the footboxes as well due to the self-adhesive.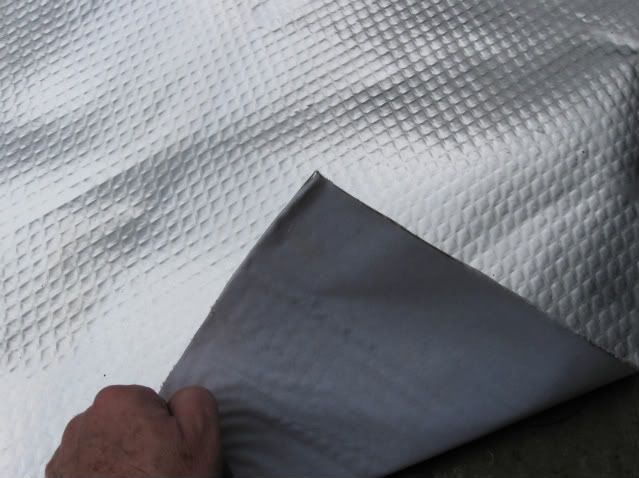 Thanks to Dave for letting me know it's available from Summit for about $110 for a 42" x 48" sheet
[
www.summitracing.com
]
Edited 1 time(s). Last edit at 11/14/2010 06:10PM by HealeyRick.