Posted by:
HealeyRick
Date: December 09, 2013 10:50AM
Don't know if this interests you and is what you're looking for in terms of a radio, but I'm running a Becker Europa II Stereo with attached amp. I attached it to the bottom of the heater box with brackets.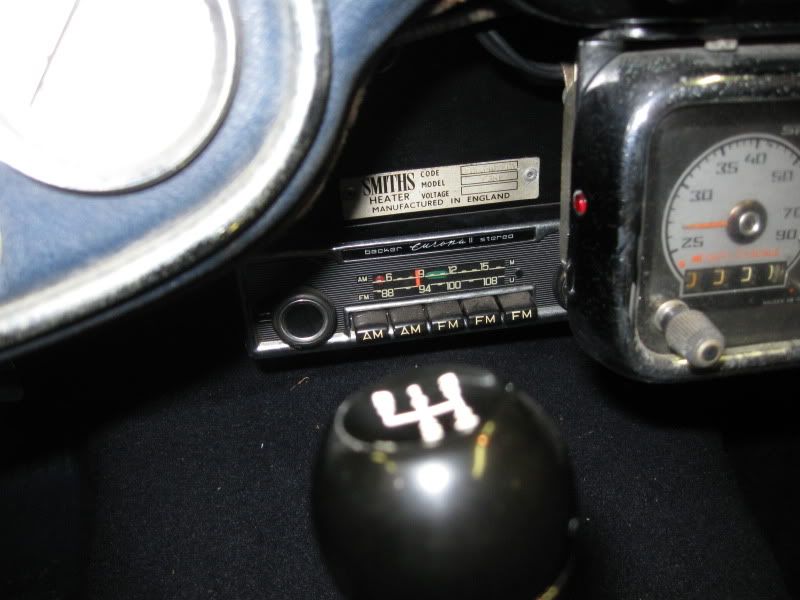 You can see the amp indicated by the arrow: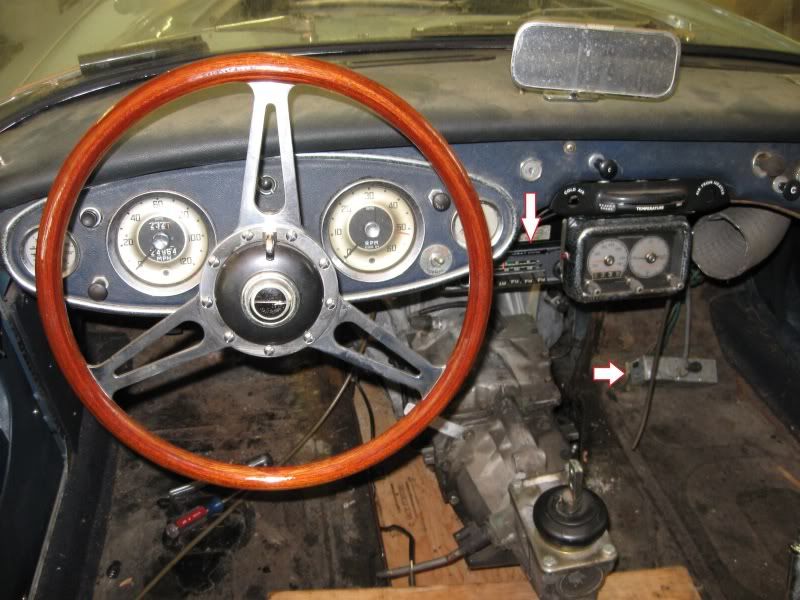 It's got great sound and plenty of power and there are a number of conversions available that will allow you to hook up an MP3 player. The radios are pretty plentiful as they were common in 70s Merceedes.