Posted by:
Moderator
Date: May 28, 2009 01:32AM
So... what little convenience features have you added to the interiors of your cars recently?
In anticipation of the long trek eastward for BritishV8 2009, I thought it might be nice to make these two quick additions: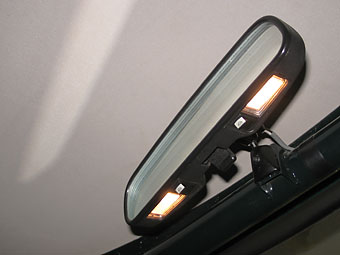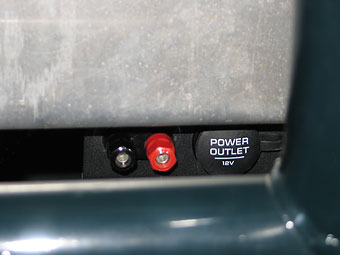 (Left) I finally got around to wiring up the map lights that are integral to my Chevy S10 rear view mirror.
(Right) I fabricated a custom panel for under the dash, to add a 12V power socket and a pair of binder posts.
Graham might get a kick out of knowing that these particular binder posts are an old International Truck part that's been in my junk bin for years. Almost all heavy trucks have binder posts on the dashboard to make it convenient for truck drivers to hook up their CB radios. (They're convenient for hooking up all sorts of things... like test equipment, etc.) I believe International was first to use this particular part where (+) and (-) posts are built into the same unit. About as quickly as I saw this on an International, I copied the idea and Volvo Trucks have used the same part ever since. The "Casco" 12V power outlet socket was originally created for the Chrysler minivans, but again it's something we saw at Volvo and added to our trucks. Freightliner used the exact same part too, I believe.