Posted by:
Moderator
Date: October 19, 2013 10:00PM
As seen just two weekends ago at Snetterton!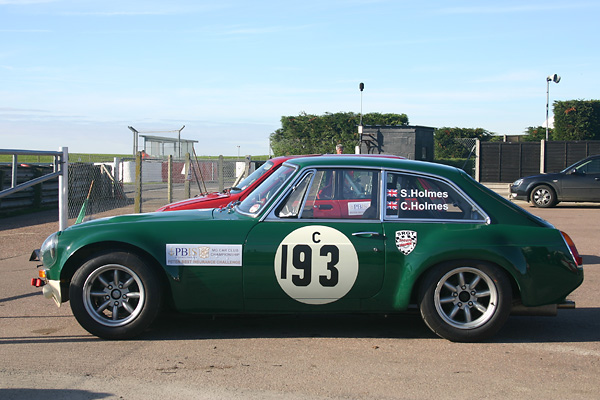 Shaun races in a series that allows some pretty cool mods. For example, he has recently improved his MGC by upgrading from troublesome triple Webers to EFI (and electronic ignition). The rolling road showed a benefit of about 47 brake horsepower, plus Shaun feels his car's driveability and reliability were substantially improved.
Here's a link to the full article:
Shaun Holmes' 1969 MGC-GT Vintage Racecar